XCEL™
High performance grade
Superior performance: thinner, with high puncture and tear resistance. XCEL™ stretches less for enhanced comfort in use. XCEL™ offers a higher load retention and is significantly down-gauged compared to traditional stretch films, providing enhanced load unitization at a lower cost per pallet wrapped.
Width: 500mm.
Thickness: 12um, 15um, 17um, 20um, 23um.
70-80% stretch.
One-side cling.
Available clear & colors.

* Compared to Universal 23um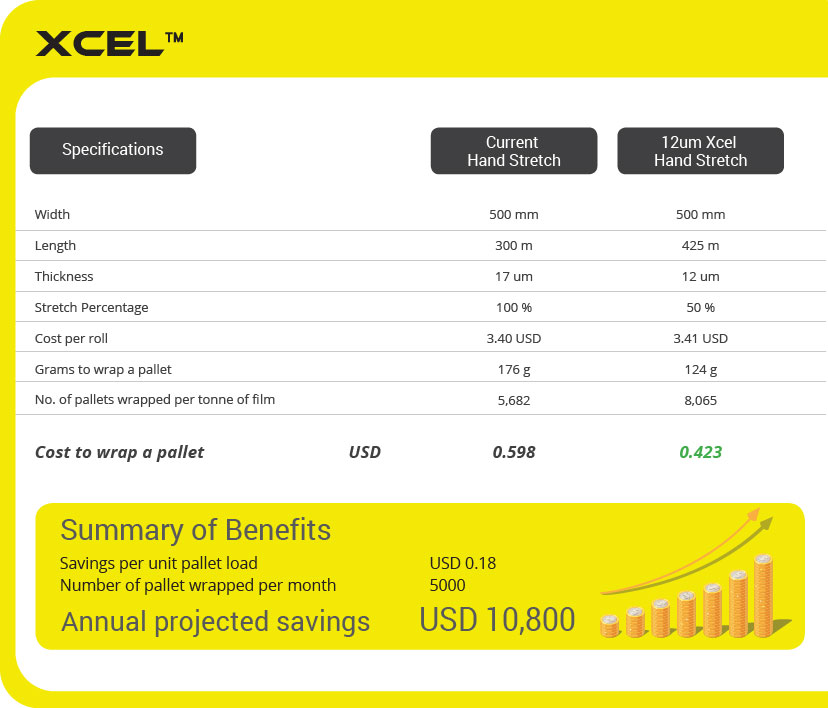 Products that might also interest you