UNIVERSAL
Conventional stretch film for general automatic application.
The most reliable conventional machine wrap on the market – 100% virgin resin, gels-free, no gauge bands.
Packed, stored and shipped with care to preserve reel's edges.
Thickness: 17um, 20um, 23um, 25um, 30um.
Width: 500mm / 750mm.
200% pre-stretch guaranteed @ 20um.
One-side cling.
Available clear & colors.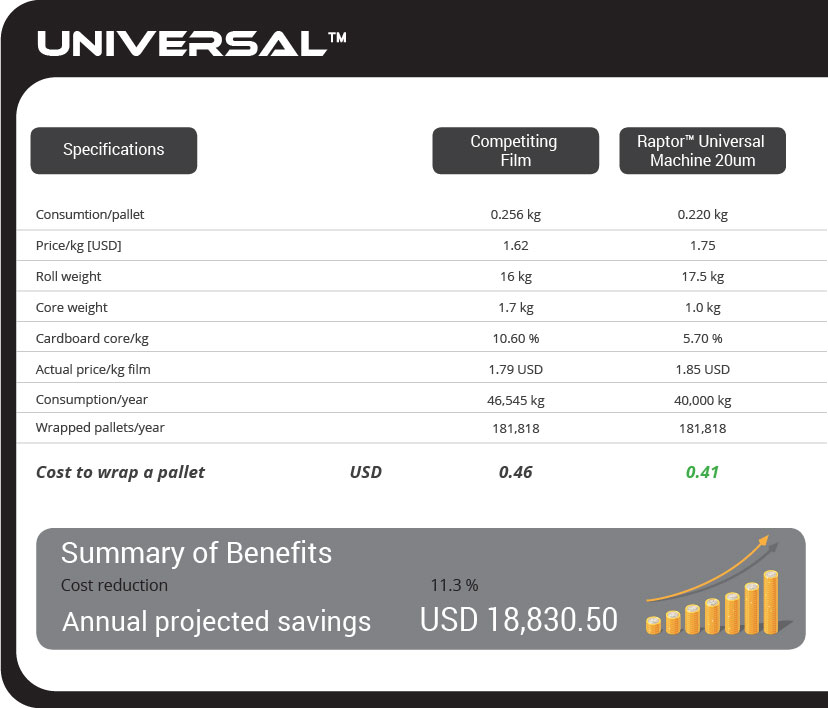 Products that might also interest you