Careers
Head of human resources
People first.
It is the people that makes Respack an excellent company.
In Respack, the ability to fully accomplish this mission largely rests in our efforts to attract, retain and motivate a workforce with the right attitudes and values, whose diversity and skills contribute to and sustain this excellence. We recognize the imperative to strategically invest in our people. This effectiveness is measured and maintained by the results of our human resources leadership and program efforts that value employees and maximize their potential.
Respack's organizational policies represent standards of fairness, consistency, and objectivity. Our workplace is also one that practices decentralization, innovation and flexibility in its decision-making.
Respack is equipped with a dedicated team which never rest on its laurels. We are a passion-driven company, and our competitive reward management system is one of our key success in retaining our best employees.
If you are looking for a truly rewarding career progression, Respack IS the right place to for you. Join us today.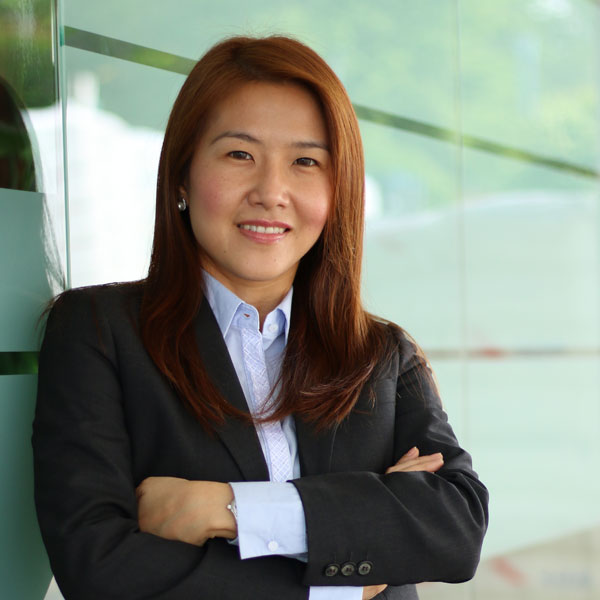 5 Reasons To Join Us
We are the fastest growing plastic manufacturer in the region
As the fastest growing plastic packaging manufacturer in Malaysia, the possibilities for you when joining Respack are infinite. We are counting on you to help us expand and achieve our vision. We have not finished our growth; we have just started. Jump on the bandwagon now!
Question The Status Quo
We appreciate people who can stand behind your ideas and unique point of view. It takes courage. True! But if you're an innovator looking for a place to set all your crazy ideas into motion, you will feel at home at Respack.
We Care For You
We are a socially responsible company towards our community and towards the environment.
In some locations, we also offer onsite wellness programmes where our offices are equipped with on-site fitness centers and classes to save you time and keep you fit.
Grow Beyond Your Limits
We like to place bets on people. To take a chance and give them responsibilities beyond what they might get in another big company at the same stage of their career. At Respack, you are like our pallet wraps: the more you stretch, the greater your capacity. The only limits in your career here are those that you set yourself.
Join A Group With A Unique Mindset
Our company has a strong business culture, summed up in its founding values: Honesty, Integrity, Hard work. These values are embedded in our DNA and mark us out from our competitors.
"A lot of opportunity for growth, always encouraged to be innovative, think big, and create something new. Competitive salary. 100% motivating work environment"

"The thing I enjoy most about working for Respack is the people I work with. I work with a bunch of talented people with an amazing passion to work and an energy that is infectious There is a great atmosphere - it's nothing like the 'corporate world', it's like a family. It makes you addicted to this place"

"Amazing work culture centered around what's best for you. Really takes care of their employees. Surrounded by innovation and great management. People actually work as a team. Hard work is recognized"

"This company treats you like you are part of the family and they genuinely care about your personal goals and success. If you work hard for the company, they work hard for you."

"I believe that this firm is committed to the development and realization of my professional career goals and objectives."

"The company strives for a friendly, team-oriented atmosphere and provides a caring and supportive attitude to all employees."

"Everyone here has helped develop me as an employee, and as a person outside of work. I've now been given the opportunity to train and help develop all the new faces that walk through the door. Respack is more than a team – we're family. Respack was my first job. I've been here four years already, and it feels good knowing I could make a career here."

"What makes Respack different and unique from most, if not all, packaging manufacturers, is our approach to business. We put our customers first, both our internal and external customers. We, as a company and as leaders within the organization, are here to serve our employees, our customers and our stakeholders. We take a sensible and realistic approach to business practices and expectations so we accomplish what we say we are going to do. In other words, we WALK THE TALK."
Customer Service Representative Job Responsibilities:
Serves customers by providing product and service information; resolving product and service problems.
Customer Service Representative Job Duties:
Attracts potential customers by answering product and service questions; suggesting information about other products and services.
Opens customer accounts by recording account information.
Maintains customer records by updating account information.
Resolves product or service problems by clarifying the customer's complaint; determining the cause of the problem; selecting and explaining the best solution to solve the problem; expediting correction or adjustment; following up to ensure resolution.
Maintains financial accounts by processing customer adjustments.Recommends potential products or services to management by collecting customer information and analyzing customer needs.Prepares product or service reports by collecting and analyzing customer information.Contributes to team effort by accomplishing related results as needed.
Customer Service Representative Skills and Qualifications:
Customer Service, Product Knowledge, Quality Focus, Problem Solving, Market Knowledge, Documentation Skills, Listening, Phone Skills, Resolving Conflict, Analyzing Information , Multi-tasking
Sales and Marketing Job Purpose:
Provides first-class service in order to push the sales of a certain product. Acts as an intermediary between producers and clientele. Makes necessary phone calls and meetings to help sales. Allows people to make inquiries as necessary.
Sales and Marketing Job Duties:
Engages in superior customer service by making information readily available.
Persists in sales even in the face of failure.
Demonstrates products and services as deemed necessary by clients and management.
Schedules appointments and meetings as necessary.
Answers questions from clients.
Makes product knowledge readily available to self and other sales people through various resources.
Finds ways to sell products in the face of a down market.
Researches client base to find new types of customers and sells to them accordingly.
Creates a plan for gaining customers and then retaining them based on warranties or guarantees.
Analyzes and creates a plan for engaging the target market.
Analyzes the competition to create a plan for engagement.
Makes product appeal to the target market.
Trains other sales people in the art of selling.
Makes sure that all salespeople meet quota during a given period.
Sets up booths at trade shows and demonstrates the quality or uses of a product.
Demonstrates superior time management skills and meets sales deadlines.
Sales and Marketing Skills and Qualifications:
Superior Written and Verbal Communication Skills, Math Skills, Product Knowledge, Creativity, Demonstrated Experience, Courteous, Basic Computer Literacy, Microsoft Office, Database Skills, Business, Accounting, Marketing, Finance, Target Market Analysis, Presentation Skills, Persistent, Flexible
Machine Operator Job Duties:
Operate specialty machinery to fabricate, manufacture, assemble, or move products.
Maintain and monitor machine to make sure it functions properly.
Understanding of how operated machine works.
Conduct quality checks periodically.
Verify adequate materials and supplies are available to complete operations as needed.
Analyse machine operations and output if applicable.
Adjust machine as needed for changeovers, different functions, or other varying needs of production.
Machine Operator Skills and Qualifications:
Knowledge of safe machine practice standards, Physical agility, Technical ability, Spatial understanding, Good Coordination, Ability to read blueprints or production schematics is necessary, Ability to keep up machinery, Ability to do small to moderate repairs on machinery, Experience working with said machinery, Specialised training with said machinery, Certification in operating said machine normally required, Experience and having the right credentials is generally more important than college education.
Mechanical Engineer Job Responsibilities:
Designs mechanical and electromechanical products and systems by developing and testing specifications and methods.
Mechanical Engineer Job Duties:
Evaluates mechanical and electromechanical systems and products by designing and conducting research programs; applying principles of mechanics, thermodynamics, hydraulics, heat transfer, and materials.
Confirms system and product capabilities by designing feasibility and testing methods; testing properties.
Develops mechanical and electromechanical products by studying customer requirements; researching and testing manufacturing and assembly methods and materials; soliciting observations from operators.
Develops manufacturing processes by designing and modifying equipment for fabricating, building, assembling, and installing components.
Assures system and product quality by designing testing methods; testing finished- product and system capabilities; confirming fabrication, assembly, and installation processes.
Prepares product reports by collecting, analyzing, and summarizing information and trends.
Provides engineering information by answering questions and requests.
Maintains product and company reputation by complying with government regulations.
Keeps equipment operational by coordinating maintenance and repair services; following manufacturer's instructions and established procedures; requesting special services.
Maintains system and product data base by writing computer programs and entering data.
Completes projects by training and guiding technicians.
Maintains professional and technical knowledge by attending educational workshops; reviewing professional publications; establishing personal networks; participating in professional societies.
Contributes to team effort by accomplishing related results as needed.
Mechanical Engineer Skills and Qualifications:
Requirements Analysis, Design Skills, Presenting Technical Information, Equipment Maintenance, Conceptual Skills, Quality Focus, General Consulting Skills, Control Engineering, Production Planning, Technical Zeal, Job Knowledge
Accountant Job Duties:
Prepares asset, liability, and capital account entries by compiling and analyzing account information.
Documents financial transactions by entering account information.
Recommends financial actions by analyzing accounting options.
Summarizes current financial status by collecting information; preparing balance sheet, profit and loss statement, and other reports.
Substantiates financial transactions by auditing documents.
Maintains accounting controls by preparing and recommending policies and procedures.
Guides accounting clerical staff by coordinating activities and answering questions.
Reconciles financial discrepancies by collecting and analyzing account information.
Secures financial information by completing data base backups.
Maintains financial security by following internal controls.
Prepares payments by verifying documentation, and requesting disbursements.
Answers accounting procedure questions by researching and interpreting accounting policy and regulations.
Complies with federal, state, and local financial legal requirements by studying existing and new legislation, enforcing adherence to requirements, and advising management on needed actions.
Prepares special financial reports by collecting, analyzing, and summarizing account information and trends.
Maintains customer confidence and protects operations by keeping financial information confidential.
Maintains professional and technical knowledge by attending educational workshops; reviewing professional publications; establishing personal networks; participating in professional societies.
Accomplishes the result by performing the duty.
Contributes to team effort by accomplishing related results as needed.
Accountant Skills and Qualifications:
Accounting, Corporate Finance, Reporting Skills, Attention to Detail, Deadline-Oriented, Reporting Research Results, SFAS Rules, Confidentiality, Time Management, Data Entry Management, General Math Skills.