AIRMAX™
Ventilated & Reinforced Stretch Film
Asia's 1st Ventilated & Reinforced Pallet Wrap - Patent pending PI 2018701889
Delivers quality assurance and proper product value to the agricultural, floral, food and beverage businesses
AIRMAX™ is perfect for transporting products likely to get damaged by ripening gases, humidity, rust, mold or condensation, as well as products that need to chill or to freeze quickly.
Used like other machine stretch films, its vent-holes allow air to circulate while the fiber-reinforced structure offers high load containment for an improved pallet securization at a lower cost.
Respack has developed AIRMAX™ using innovative and proprietary processes to provide your packing department with the following benefits:
Available standard core brake machine prestretch <150% and Power PreStretch machines <300%
Improves plant efficiency
Reduces palletizing costs
Offers maximum aeration
Excellent load stabilization
Film has tack, allowing easy finish to the wrap
Even if reel's edge is damaged, film can be used normally.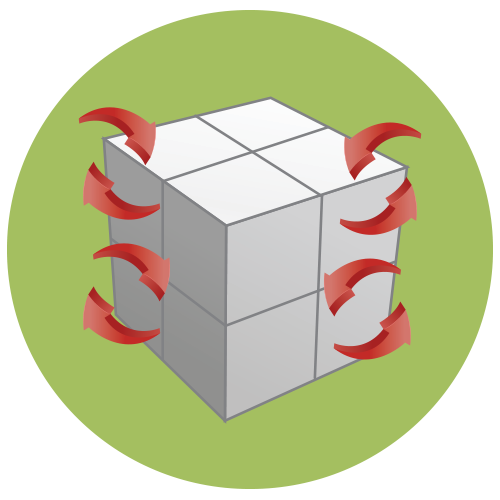 PROVIDE AERATION
FRESH PRODUCE
Vegetables, fruit, flowers, plants, eggs, cheese, etc.
AVOID CONDENSATION
HOT-FILL PRODUCTS
Carbonated drinks soft drinks, breweries & cooked foods caterer, canned food, etc.
FAST
COOLING
CHILLED & DEEP-FROZEN PRODUCTS
Dairy products, ice cream, meat, fish, frozen food etc.
Products that might also interest you